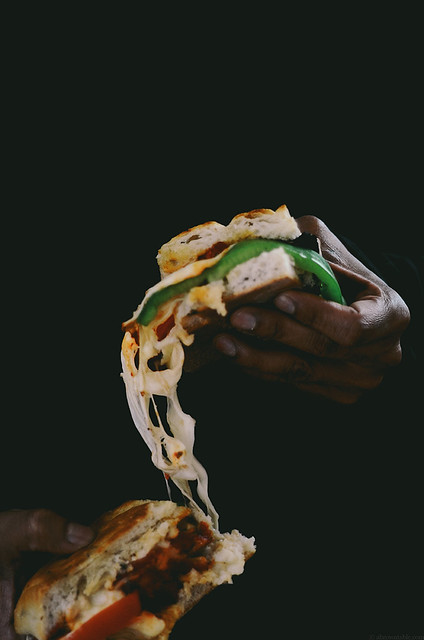 There are times when leftovers rescue my meals. I'm hoping that's their sole existence to save time in the kitchen so that I can spend the rest of my time doing other things or not doing anything. Either way, I think of leftovers as my lifeboat. Now it's rare that we have leftovers when it comes to tandoori chicken but when we do there's a dish that I love to make at home, especially when I'm exhausted from everything that's happened during the day. It's a simple dish yet bursting with flavor and dripping with cheese, it's a melt.
The good thing about a melt is that the sandwich does not have to be perfect, you put what you want inside the bread and then sit back and enjoy a hot sandwich that's dripping with hot melting cheese from every side. In this sandwich, the fixings are seasoned with a few spices and then kissed with a drizzle of olive oil and lime juice before baking it in the oven. Melted mozzarella and tandoori chicken served between slices of warm toasted herbed bread, it's tasty, comforting and just what I need on some busy days.
Here's the recipe I posted a few months ago for my flavorful tandoori chicken that are naturally colored with beets. Make a big batch and enjoy!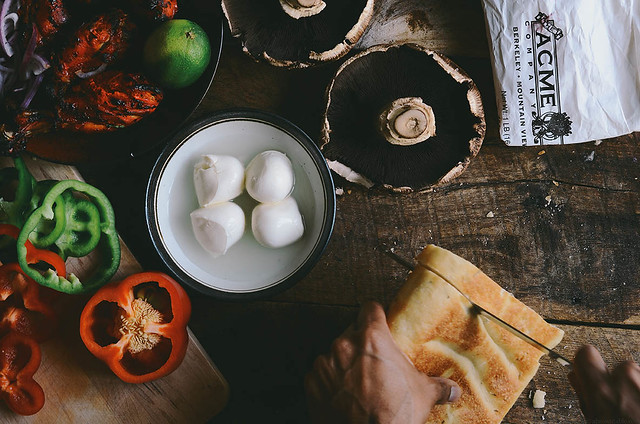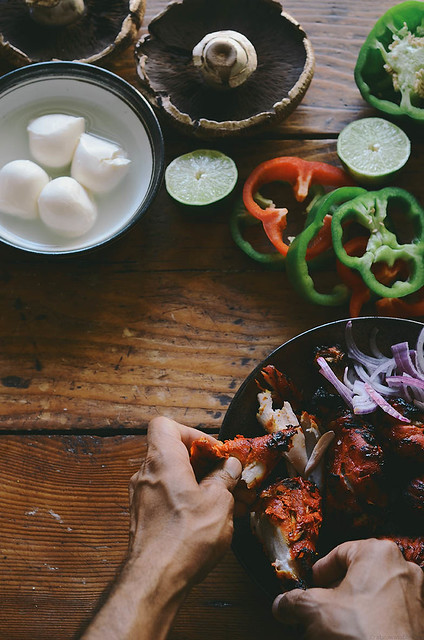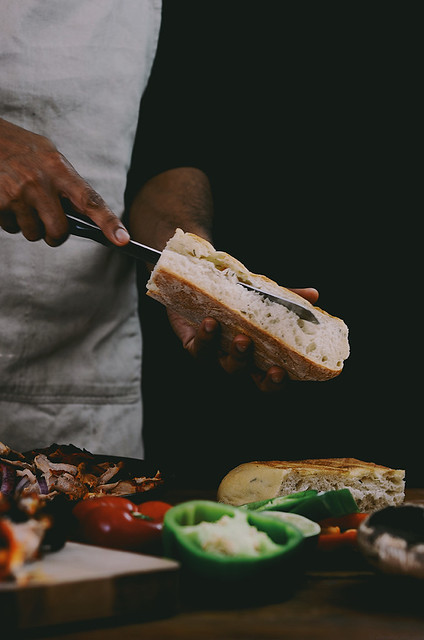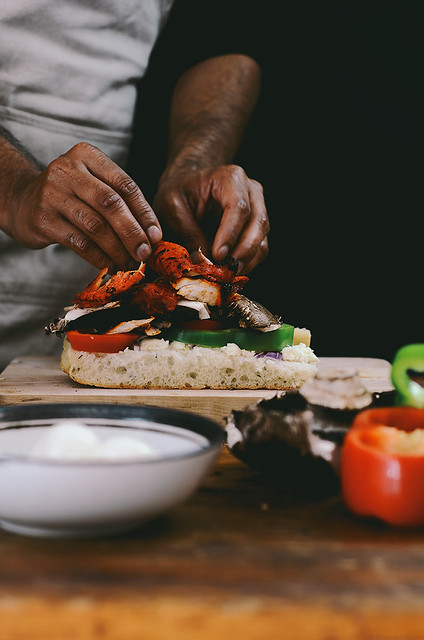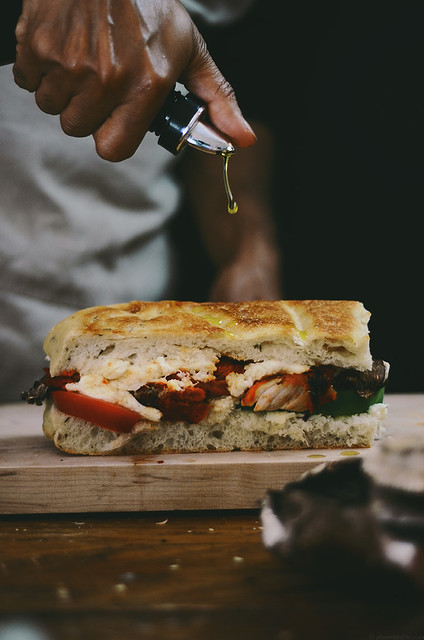 I'm also participating in this cookbook giveaway with a bunch of amazing bloggers. One lucky reader will get all of these beautiful cookbooks, including one of my favorites by pastry chef Dominique Ansel, the creator of the cronut and this new mushroom béchamel infused toast. The contest is open to readers from the US and Canada and will end on 3/23 at 12 AM EST. You need to be at least 18 years old to enter. All you need to do to enter is click on the widget below and follow the instructions. Have fun and good luck!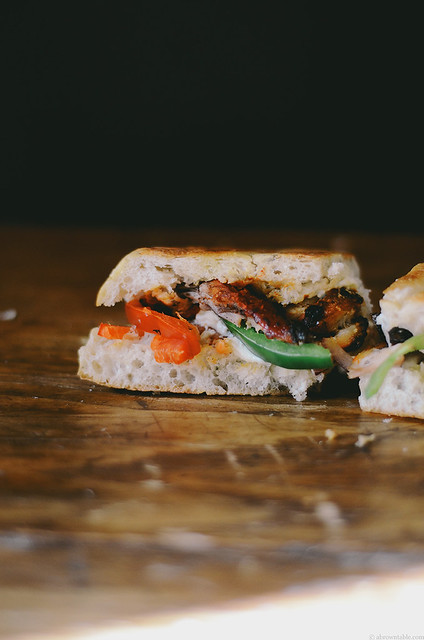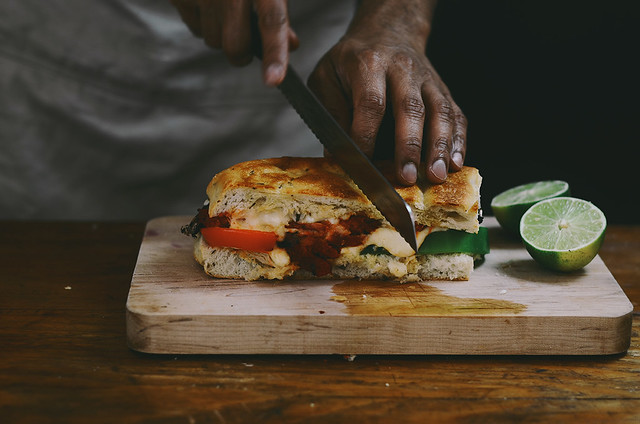 tandoori chicken melts
yields: 2 X 6 inch sandwiches
ingredients
2 X 6 inch long herbed slab bread or focaccia
1 cup tandoori chicken meat, cooked and shredded
4 slices of green bell pepper, about 0.5 thick
4 slices of red bell pepper, about 0.5 thick
4 thin slices of portobello mushrooms
4-6 thick slices of fresh mozzarella cheese
1/2 teaspoon cayenne
1/2 teaspoon coriander seeds, ground
1/2 teaspoon cumin, ground
1/2 lime or lemon (I used a lime)
olive oil for brushing
1. Place a wire rack in the center of the oven and preheat the oven to 350F.
2. Slice one piece of bread in half. Remove the top slice and layer the lower half with half of the chicken, half of the green and red bell peppers, half of the mushrooms and mozzarella. Sprinkle with half of the spices from the cayenne to the cumin. Squeeze a little fresh lime juice and cover with the top half of the bread. Firmly press the sandwich to flatten it a little. Drizzle and brush the surface of the bread with a little olive oil and place it on a baking tray lined with parchment paper or a silicone baking mat. Prepare the second sandwich in the same manner with the remaining half of the ingredients.
3. Bake the sandwiches in the preheated oven for about 6-8 minutes until the surface of the bread is lightly toasted and the mozarella is melted. Remove from the oven and transfer from the baking sheet to a clean cutting board and cut each sandwich in half if desired, serve hot.
Here's the list of the bloggers that I'm participating with in this fun cookbook giveaway| Savory Simple | Bakeaholic Mama | Une Gamine Dans La Cuisine | Foodness Gracious | The Beeroness | Very Culinary | Life's Ambrosia | Taste Love & Nourish | Cooking with Books | | All Day I Dream About Food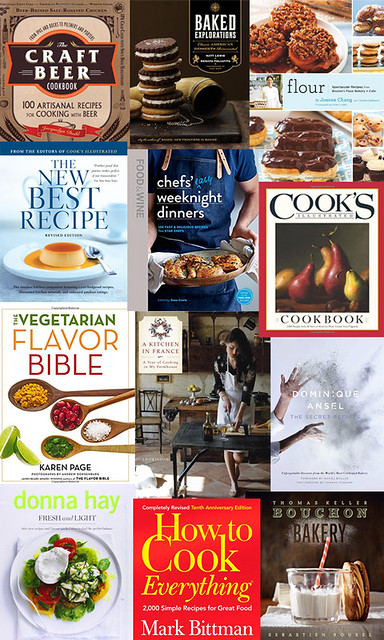 a Rafflecopter giveaway