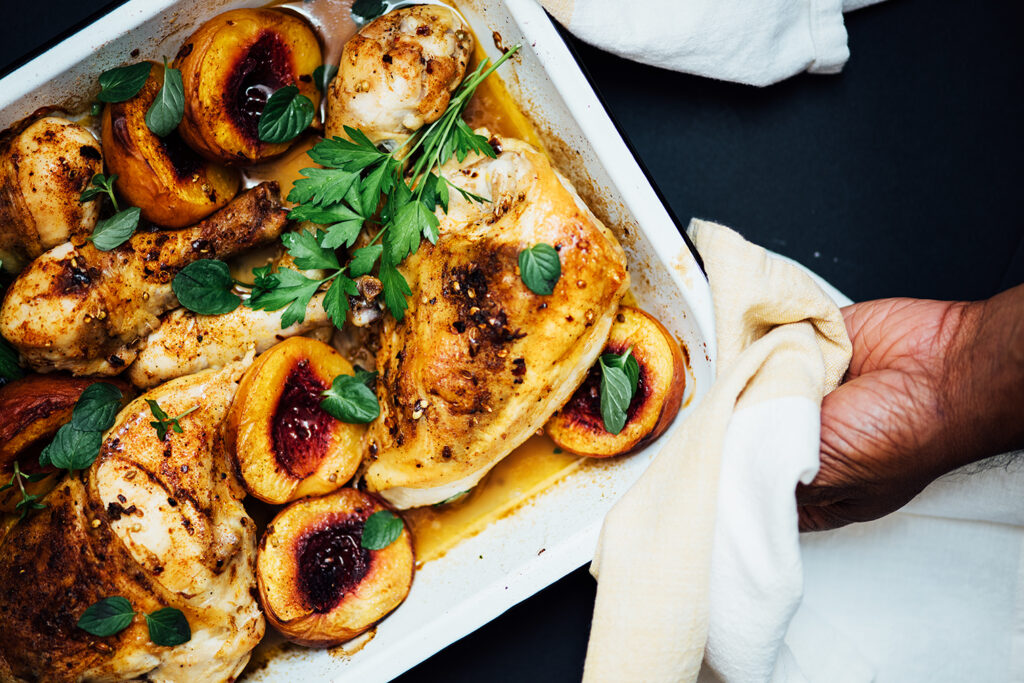 One of the things I've learned summer after summer is that I can eat even more peaches than the year before. If they're the yellow ones, even better. I once ate more than a dozen peaches in a day because I was really worried they'd rot, and I did get sick, but that's a story for another day (we went to pick fruit at a farm, you know how those things go, you end up with more than you can actually handle) But when it comes to eating them raw, I prefer them soft, if I'm going to cook and heat them up, I will go for the firmer ones because they can hold their structure as the temperature rises. I prefer dried to fresh orange peel in this recipe, but you can use fresh; you just won't be able to grind it up well, so I recommend using a zester and adding the fresh peel directly to the seasoning.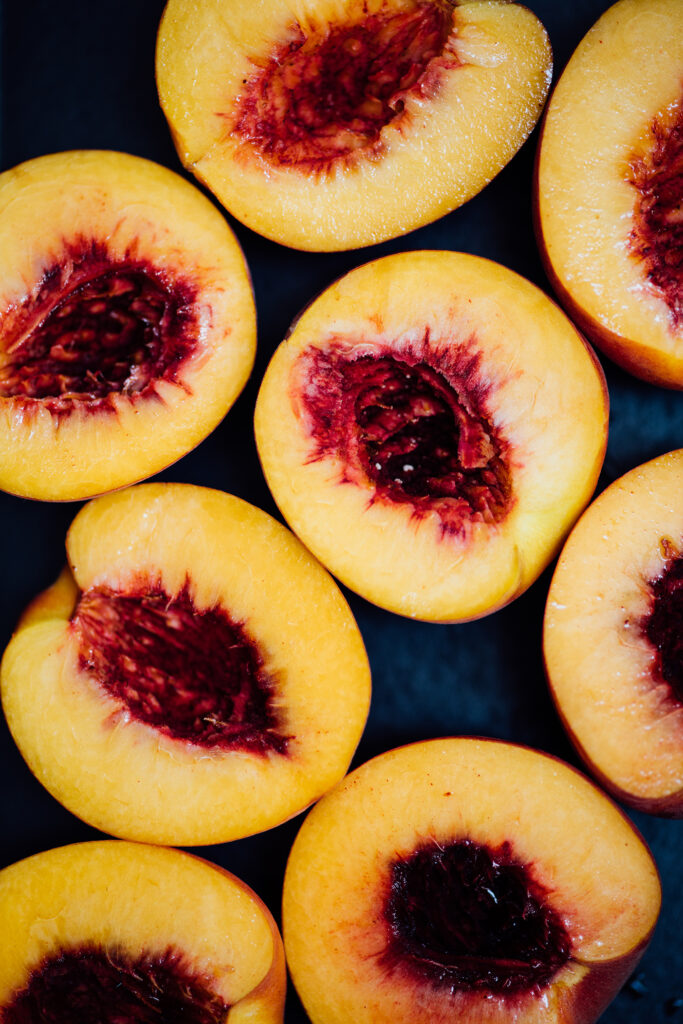 And now for some exciting book news;
I've started to update and announce my book tour events, I'll be traveling around the country starting in October, and I hope I get to meet all of you so I get to thank you in person for all your support. Join me as I meet up with some wonderful authors. I will add more cities and events as things get confirmed and update you.
This week, I am happy to share my Washington D.C. event at the Smithsonian Museum, where I will speak with Joe Yonan of the Washington Post about my book on October 11. There will also be small bites provided by Chef Vinod of the amazing Indique restaurant (we used to go there a lot when we lived there). Tickets are now available online at the Smithsonian. I hope to see you there!!! 
Print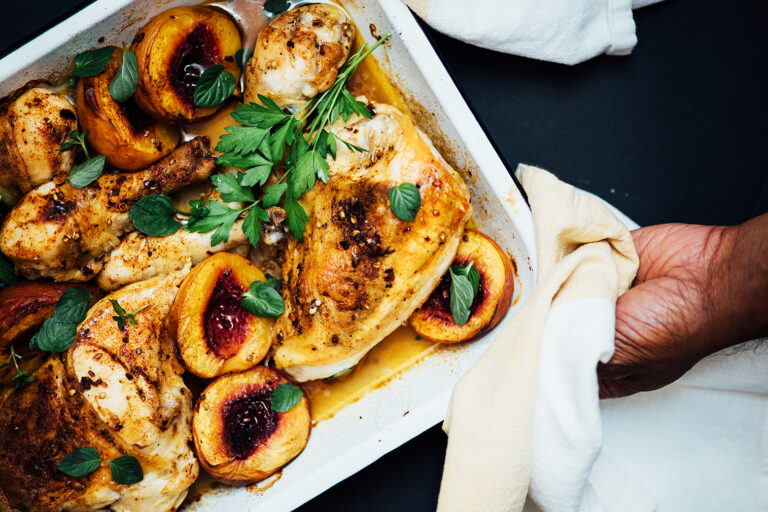 spiced roasted chicken and peaches
This dish has summer written all over it; its fruity sweet aroma strongly indicates this. Roasted peaches and chicken are cooked together and lightly spiced. The best part is that this is a single-pan dish that's easy to put together during the week.
1 1/2 Tbsp fine sea salt

1 Tbsp fresh or dried orange peel, ground

1 tsp sweet paprika

1 tsp red chilli flakes

1 tsp ground coriander

1 tsp ground cumin

1/2 tsp freshly ground black pepper

1 whole chicken (about 4 lbs/1.8kg), cut and separated into breasts and legs (skin on)

4 firm/about 500 g yellow peaches, cut in half, stone removed and discarded

2 garlic cloves, halved

1 Tbsp olive oil

1 cup/240 ml low-sodium chicken stock or water (stock gives you a richer flavor)

2 Tbsp fresh spearmint leaves (mint will also do – this is a good recipe to try out those rarer varieties such as lemon or apple)

2 Tbsp fresh flat-leaf parsley leaves

Instructions
Preheat the oven to 425F/220C.
Mix all the spices from the salt to pepper in a small bowl.  Pat the chicken pieces dry with clean paper towels, then gently rub the chicken with the spice mix. Then transfer the chicken to a baking dish, and stick the peach halves between the chicken pieces and the garlic cloves. Drizzle the olive oil and then add the chicken stock. Transfer to the oven and bake for 45 to 50 minutes or until the chicken turns golden brown, the skin is crispy, and the internal temperature reaches 165F/74C. Baste the chicken a few times with the liquids in the pan (I do this two to three times about every 15 minutes). Remove from oven when done and let it rest covered for about 5 minutes before garnishing with the mint and parsley. Serve hot or warm. Leftovers will be good if stored in an airtight container for up to 4 days in the refrigerator.
Notes
Nectarines can be used instead of peaches.
I prefer dried orange peel in this recipe but fresh works just as well.