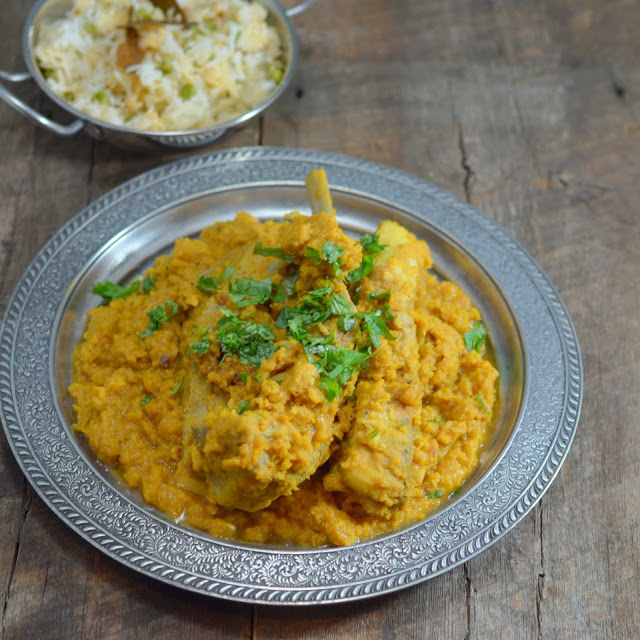 Its been a cold and windy week here but at least we had some sun which made it easier being outside. Of late, I've been preoccupied with catching up with some of my favorite T.V. shows that are finally back. I want to bring some of the vintage styles of the kitchen at
Downton Abbey
at home. I love period pieces, they get me nostalgic for bygone eras and make me wonder about how they accomplished the simplest of tasks back then.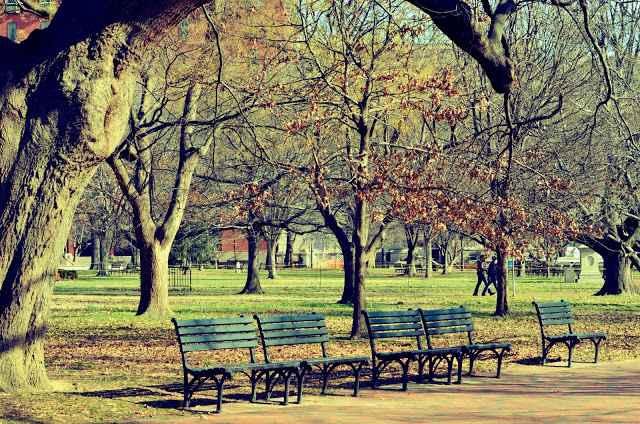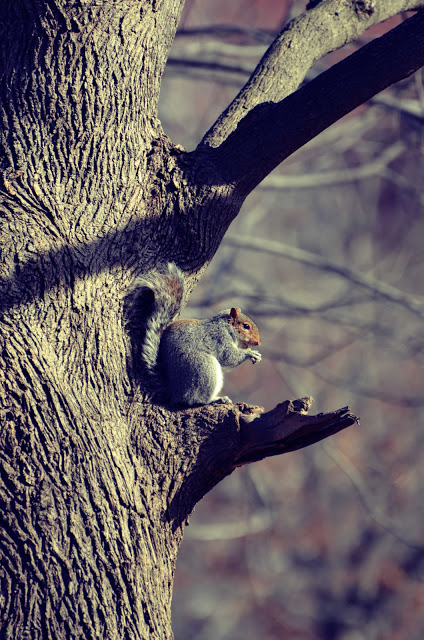 With the "gift" of the long weekend, I ended up massively organizing and getting rid of any visible clutter. I get goosebumps when I see clutter, it drives me nuts! The hardest part is convincing others at home to get rid of stuff. My golden rule is "If you haven't worn or used it in six months then you should get rid of it".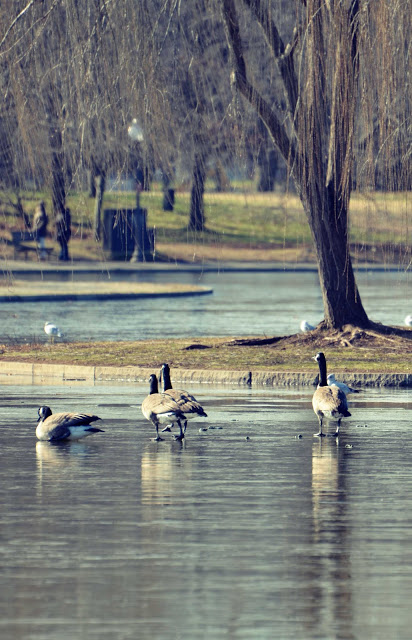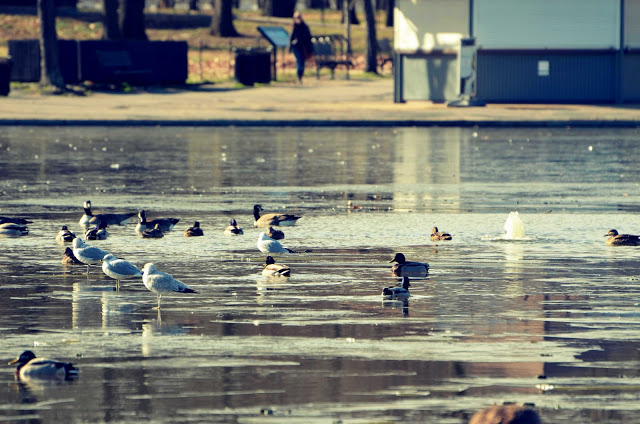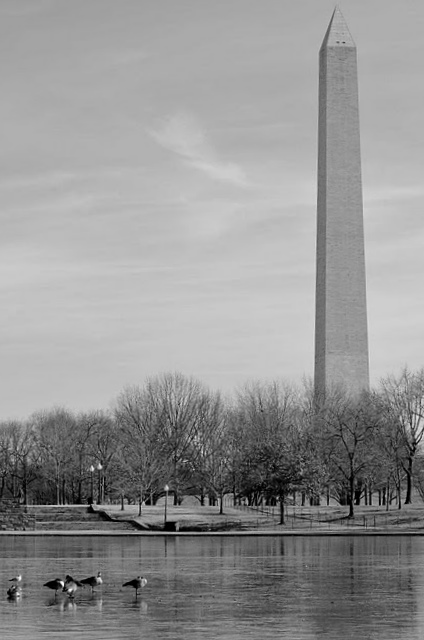 This recipe brings is especially nostalgic for me. When I was growing up this particular recipe known as "dal ghosht" or lentils with lamb, was one of my favorite dishes at home and we always had it with either goat or lamb meat. I remember, savoring the creamy lentils and soft meat over a bed of warm rice and sometimes with a side of chilled plain yogurt. Goat and lamb are by far one of my favorite meats to eat but since they are hard to find, I generally cook these meats less frequently than I'd actually like to. Comfort foods should be easy and simple and this stew certainly fulfills these criteria. This stew, I promise will satisfy your hunger cravings. While it simmers on the stove, the meat gets tender and begins to fall off the bones, while the lentils continue to thicken the sauce making this a hearty meal. Give it a shot, this is definitely worth your time and you will have a new favorite in the kitchen.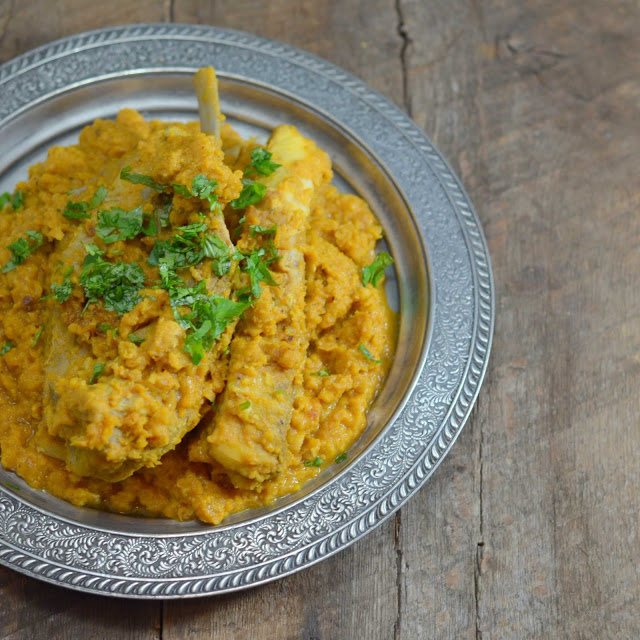 braised goat riblets with lentils


ingredients


2lbs lamb riblets
1 cup red lentils, cleaned and washed
1 red onion, quartered
1/4 cup tomato paste
1 tablespoon fresh ginger root, chopped
2 cloves garlic, peeled and chopped
1/2 teaspoon garam masala
1/2 teaspoon turmeric
1/2 tablespoon fresh parsley or cilantro to garnish, chopped
2 bay leaves
4 cups water
2 tablespoons olive or vegetable oil
salt and pepper to taste


In a food processor, pulverize the onion, garlic, ginger and tomato paste with 1/2 cup of water to make a smooth paste. Heat the oil in a Dutch oven or stockpot on a medium flame. Add the riblets and brown them on each side. This should take about 5 minutes. Remove the riblets and keep them aside Add the bay leaves, garam masala and the paste from the food processor to the same stockpot and cook with constant stirring for 6 minutes. Stir in the lentils and water, followed by the browned riblets. Add the turmeric and season as necessary with salt and pepper. Bring the contents of the pot to a boil and reduce the flame to a gentle simmer. Cook for 45 minutes till the meat begins to fall of the bone. Serve hot with warm rice.