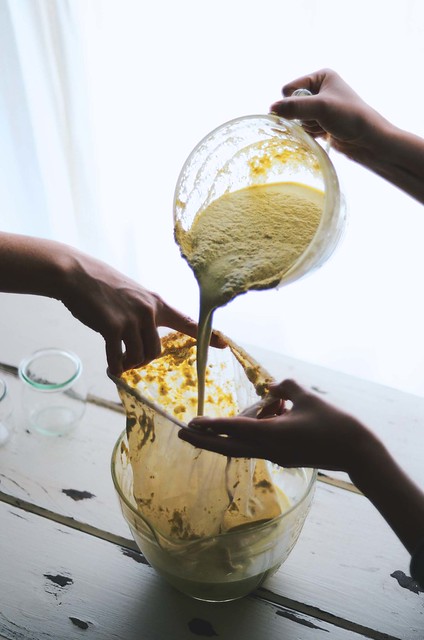 I had met Phi of the Princess Tofu blog online, (honestly, that's how many of my food blogger relationships begin). I lived in D.C. at the time and she, in San Francisco. We quickly became virtual friends and upon finding out that I would be moving to the S.F. Bay Area, I was super excited to finally have the opportunity to meet her. I have to say, Phi has been the sweetest host, we've geeked out over all things related to food blogging while eating pastries at some of her favorite bakeries in the city. She's taught me so much about fun things about the city that only a seasoned local would know!
Phi had spoken of her friend, Alanna of The Bojon Gourmet before and already being a huge fan of Alanna's work, you can just imagine my excitement when they asked me to join them for a little session of pistachio milk jelly and rose boba making.
I took a bag of fresh lychees and some samplings of tea over to Alanna's house (Alanna makes the best drinks and snacks and Phi had these cute and tasty Mickey Mouse waffles) where I got to watch and learn from both of these extremely talented and wonderful people. It was so much fun working with them because for one, you get to watch each person in action and observe their different styles and work aesthetic and two, because action shots are much easier when more than one person is involved (I don't have to balance myself shooting and moving the subjects simultaneously with the risk of dropping or breaking something).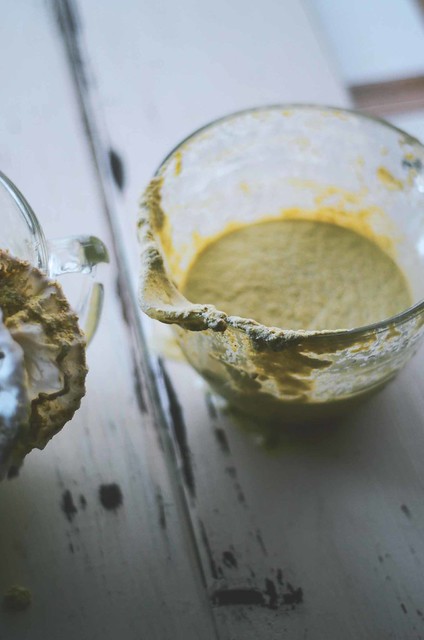 The process began with the grinding of some presoaked pistachio nuts in a blender to produce the nut milk which Phi then filtered through the nut sac ( The word "nut sac" sounds so inappropriately funny and yeah we were all pretty red, every time one of us mentioned it). Once that was complete, Phi prepared the pistachio milk jelly by adding agar agar which set pretty fast. Unfortunately by this time, I had to leave and meet M who was coming to pick me up for dinner but the girls went on and made a second batch because the felt the jelly was a bit too soft to use.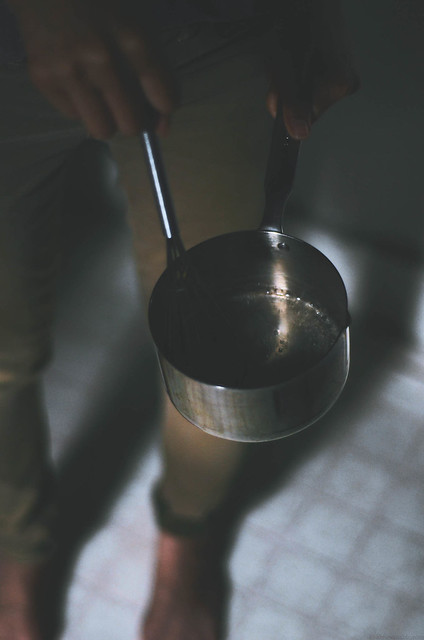 Unfortunately, I missed tasting Phi and Alanna's final concoction which looks amazing but I had such a blast spending the day with them. Please do go ahead and check out both their websites to see what we were up to that day.  The recipe is here at Phi's site and Alanna has more photographs on the drink preparation that I wasn't there for.