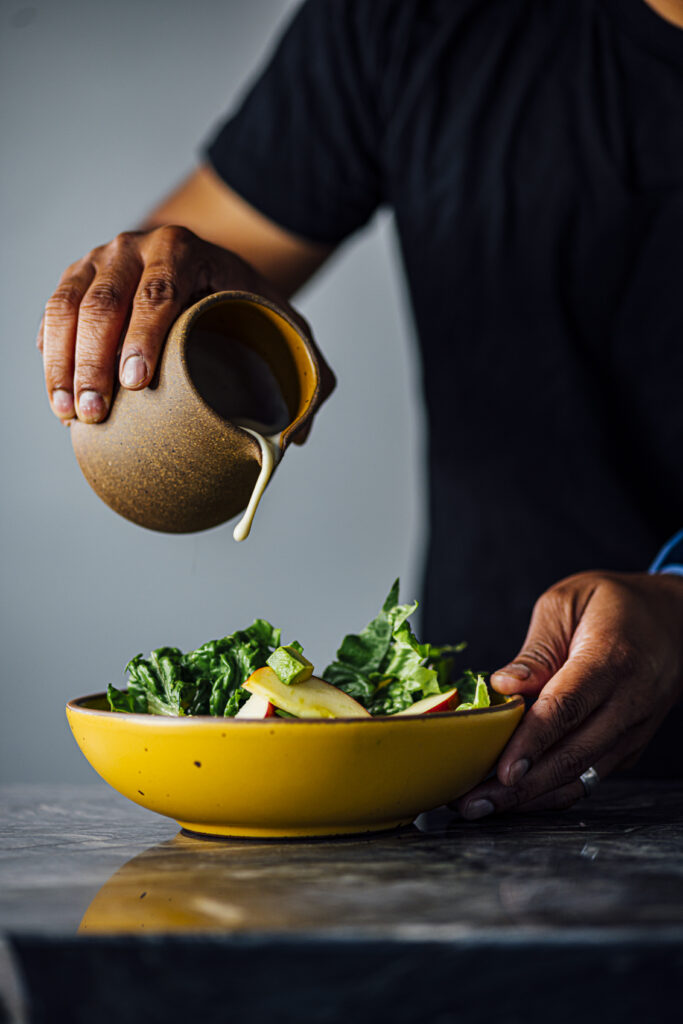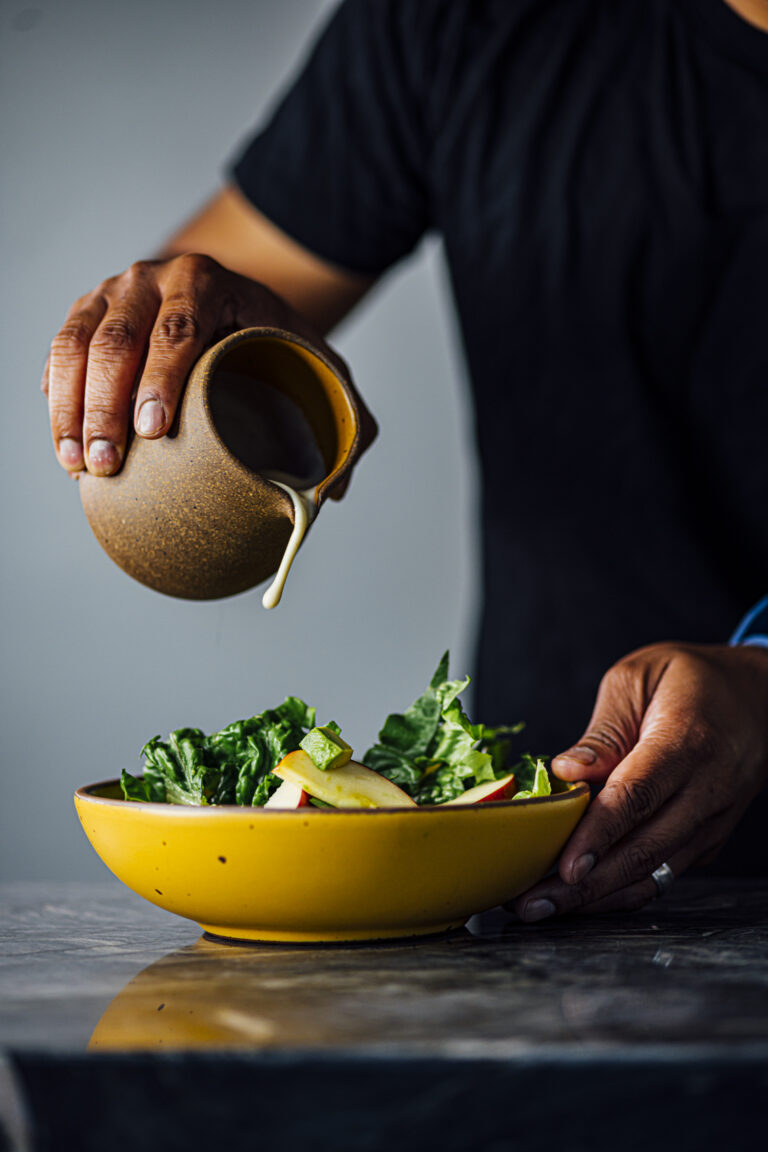 Print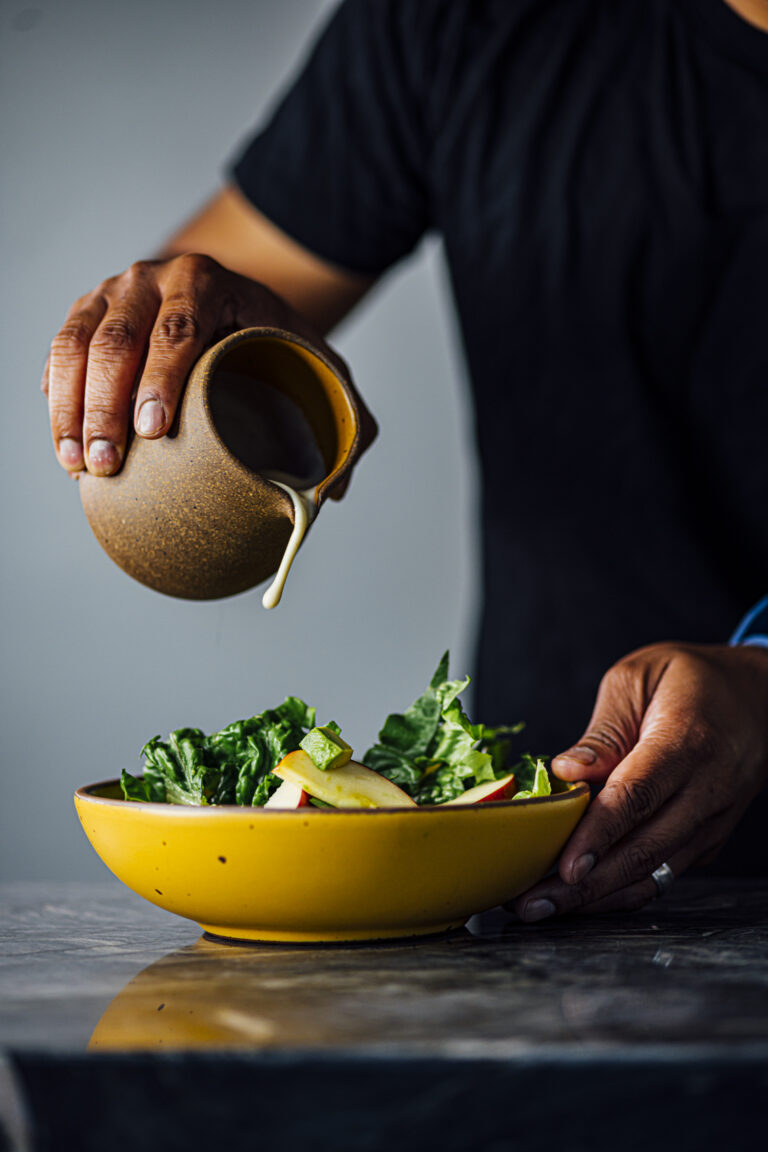 Lemon Vinaigrette
What I love about this classic lemon vinaigrette is that it's easy to make and carries a strong scent of fresh lemons. It goes perfectly with almost any salad I can conjure making it a fantastic way to spruce up random odds and ends that I toss together at home. I prefer making it in a blender because it turns extra creamy, but shaking it aggressively in a sealed mason jar will also achieve the same result, just remember to grate the garlic over a microplane zester. 
Yield:

About 1 cup/240 ml
1/2 cup/120 ml fresh lemon juice
1/4 cup/60 ml neutral oil such as grapeseed
2 Tbsp smooth Dijon mustard
1 1/2 to 2 Tbsp tsp agave, maple syrup, or honey
1 garlic clove
zest of 1 lemon
1/2 tsp ground black pepper
fine sea salt
Instructions
Place all the ingredients except salt in a blender and pulse over high speed until emulsified and creamy. Taste and season with salt. Store left-over dressing in an airtight container for up to 4 days in the refrigerator. 
Notes
I don't particularly appreciate using olive oil in salad dressings because when emulsified in water (lemon juice and the sweeteners provide water in this recipe), the polyphenols release their bitterness. You can de-bitter the olive oil using my method from The Flavor Equation cookbook or skip it and use a neutral oil. I've also found walnut and hazelnut oils (toasted and untoasted) to work beautifully in this recipe. 
I've included a range for the sweeteners (agave, maple syrup, and honey) so feel free to adjust the sweetness to your taste and the acidity of the lemon juice.