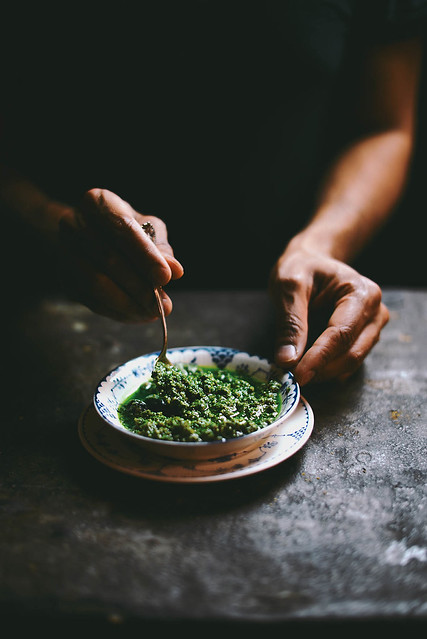 Spring has made me busy and get my hands dirty. I've cleaned out every box we brought with us when moved and boy, did we hold on to a lot to a lot of stuff we don't need. That feeling when you get rid of all the unnecessary stuff, it's good! I've also been working on my little container gardening on our deck. My pomegranate plant is blooming with little pomegranates that hang off the tree and every evening a hummingbird drops by to feed on the flowers in the garden. Little lemons and blood oranges are slowly growing and trying to make it to next winter to fruit.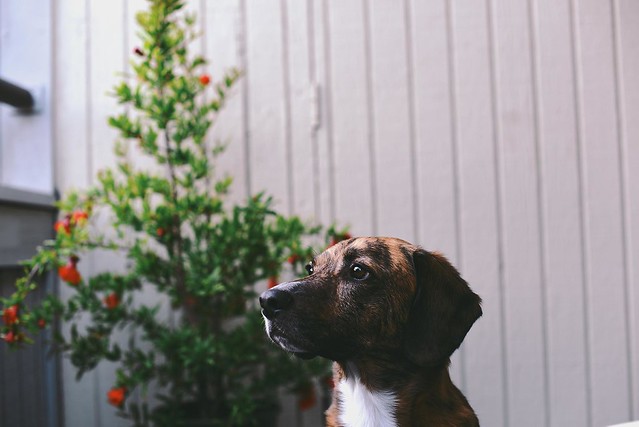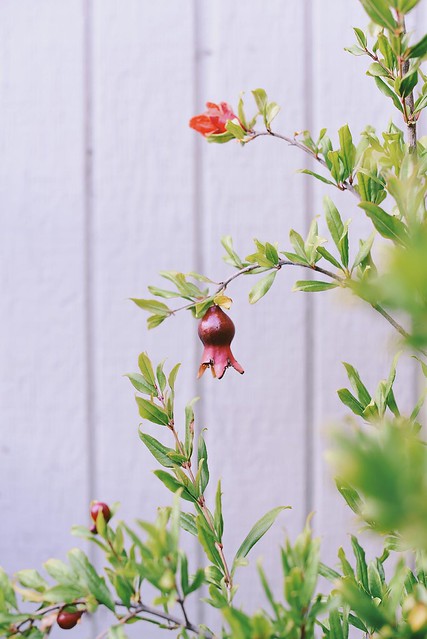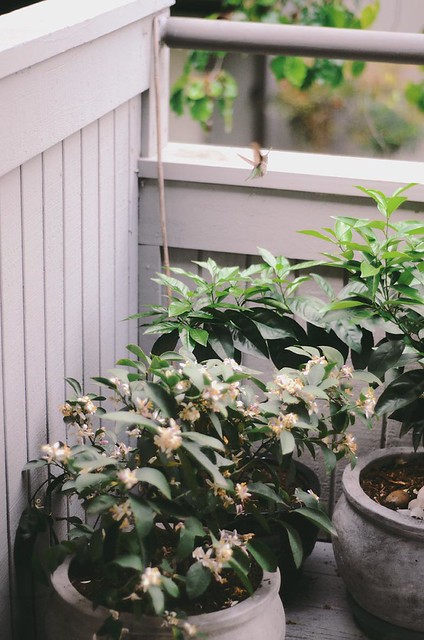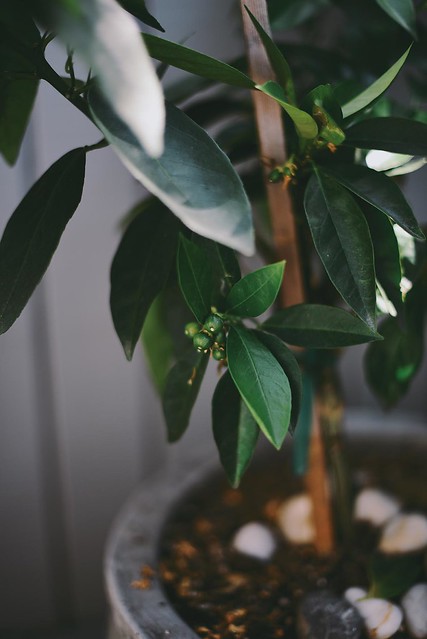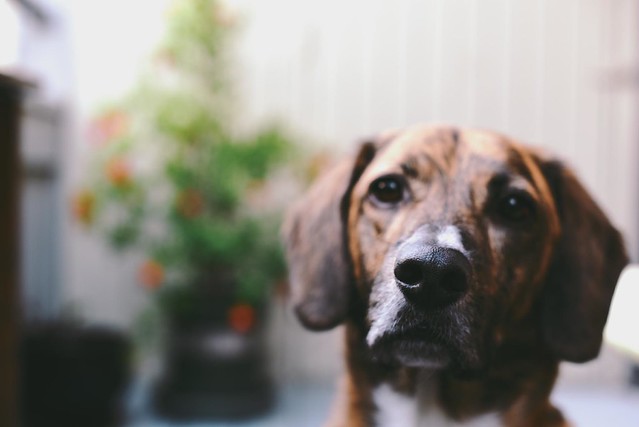 Pesto is one of those simple dishes that's easy to make yet flavorful that can multitask in many parts of the meal as possible. From spreads to dips to pasta, it works its magic in every way possible and all over the place. Since we are well into spring, I thought about taking a few liberties with pesto and adding some of my favorite greens. Especially one particular green leaf that rarely gets much attention, fenugreek. Fenugreek leaves are small and flat, the stem is edible too and sometimes, you might see little yellow flowers attached. It's all edible and tasty. And now it's in my version of a very spring themed pesto.
I've also added two other favorite greens in here, a little fresh mint and a whole lot of fresh pea shoots. No pine nuts in this one (it's sad that they're so costly) but instead roasted sunflower seeds along with the usual suspects, parmesan and garlic. Just like any pesto, serve it up the way you want to!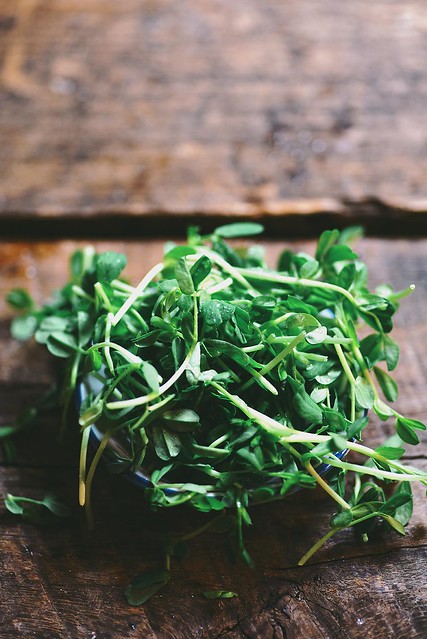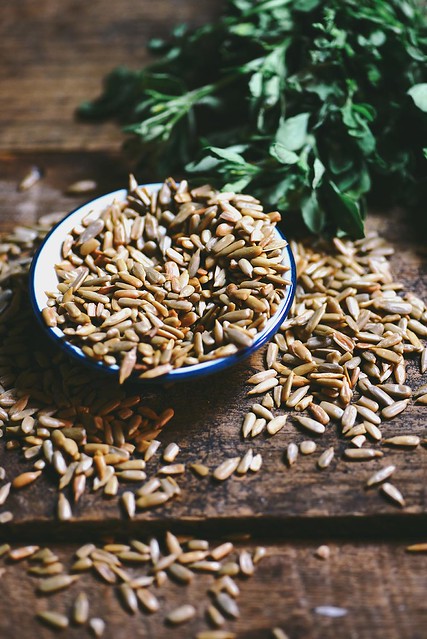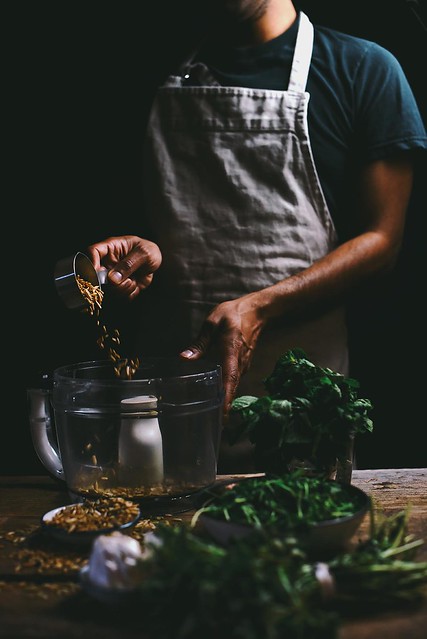 Here are some of my tips that you might find useful when preparing this pesto,
Mint leaves darken quickly when cut or bruised but lemon juice reduces the darkening a little and brightens the flavors at the same time.
You can use the stems of the greens in the recipe. They pack a lot of flavor. I used them both.
Even though, I've listed the amount of salt and pepper I used, I still recommend tasting it and then seasoning.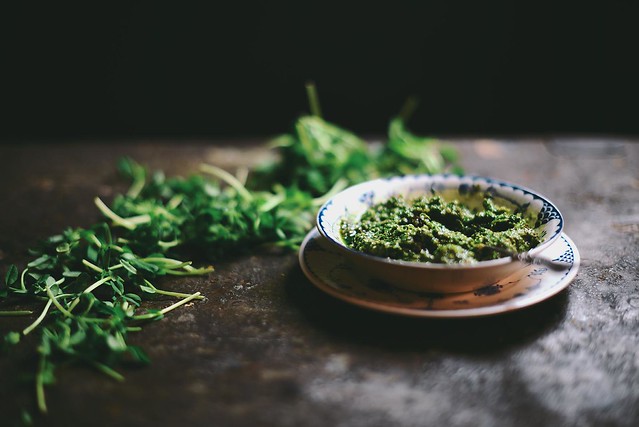 fenugreek mint and pea shoot pesto
yields: about 1 cup
ingredients
2 cups pea shoots
1/4 cup fresh mint leaves
1/2 cup fresh fenugreek
3 garlic cloves, peeled and halved
1/3 cup parmesan
1/3 cup roasted sunflower seeds
3 tablespoons lemon juice, freshly squeezed
1/2 cup extra virgin olive oil
1/4 teaspoon kosher sea salt (see note above)
1/4 teaspoon black pepper, freshly ground (see note above)
1. Place all the ingredients from the pea shoots to the lemon juice in the bowl of a food processor. Attach the metal blade, attach the lid and pulse while trickling the olive oil in slowly. Plus until the ingredients are all combined and you get a smooth paste.
2. Season the pesto with salt and pepper. Serve immediately or refrigerate until ready.