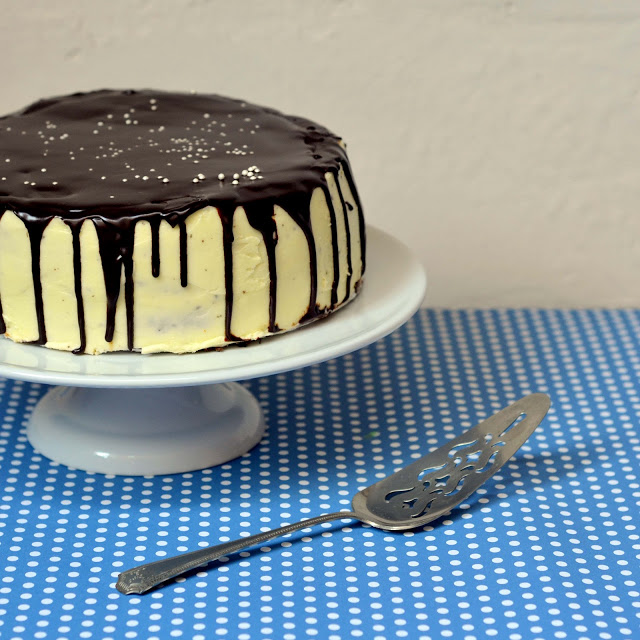 I am in that final phase of thesis writing where I edit and re-edit, create tables and figures and transfer information from one program to another. Then I suddenly notice formatting errors due to that occasional software glitch where tabs and margins turn out to be more complicated than the actual research question or regressions that concern the paper. Software can definitely take a mind of their own and then there are those moments where I want to give it a piece of my mind. I really wish there was a command where I could type back "Whack Program Please"!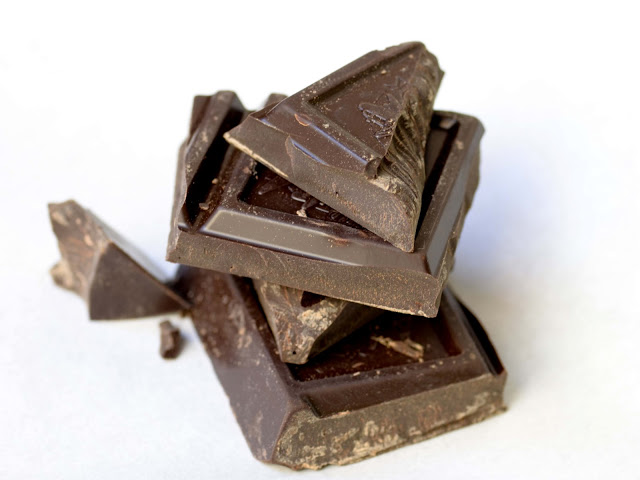 You might have noticed that I've been busy. I've been working on designing a new logo and also this special birthday cake. My friend John turned 30 this week and since this is a big one, I thought I would bake him his birthday cake as a special gift. I checked to see if he had anything special in mind for a cake and he said chocolate but it does not have to be as elaborate as the
chocolate raspberry cake
that I made for the chili cook-off. Still I wanted the cake to be fun, after all it was his big 3-0! Chocolate cakes are great but why not make it something even more decadent. A little bit of inspiration came my way, when I heard that he had stuffed his gym bag with some boxes of girl scout cookies. It was then that I said to myself, why not make a cake inspired by a thin mint cookie. I did not add too much creme de menthe in the buttercream, for one I needed to keep the ratios of liquid to fat constant so I did not end up with a very green buttercream but if you do want to add a little food color to it you could achieve the desired shade/color of green.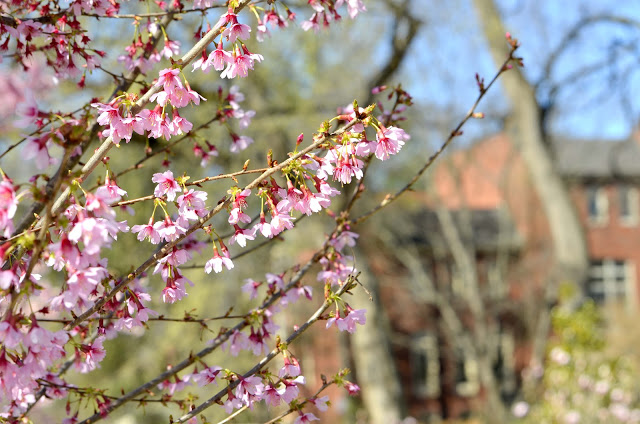 I went back to the basic recipe for the genoise cake and baked two separate genoise cakes. The cake is then layered with a layer of mint flavored creme fraiche icing and two separate layers of dark chocolate creme fraiche icing. The entire cake is then coated and sealed with a simple buttercream icing infused with creme de menthe and then drizzled with a dark chocolate glaze which is again infused with creme de menthe. The edible silver pearls are just for a little decoration and can be found anywhere.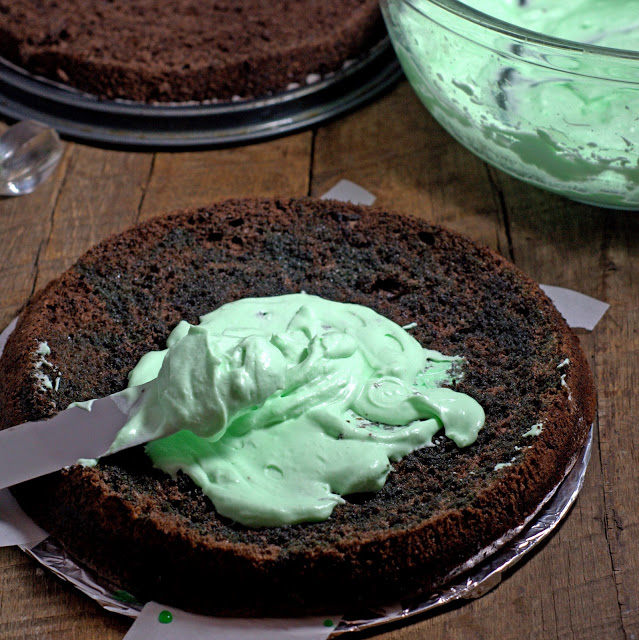 This cake was also featured at the Huffington Post on June, 26th 2012
chocolate mint cake


ingredients


for the cake:


Chocolate Genoise Sponge Cake Recipe


mint creme fraiche filling
4 tablespoon creme de menthe
1 cup creme fraiche
2 tablespoon sugar


chocolate creme fraiche filling
1/4 cup semisweet dark chocolate chips
1 tablespoon heavy whipping cream
1 cup creme fraiche
2 tablespoon sugar


mint buttercream frosting
2 sticks unsalted butter
2 tablespoon creme fraiche
5 tablespoon powdered sugar
3 tablespoon creme de menthe


dark chocolate glaze
3/4 cup semisweet 75% dark chocolate chips
2 tablespoons heavy whipping cream
8 tablespoon powdered sugar
8 tablespoons hot water (90F)
2 tablespoon creme de menthe


mint syrup
1 cup creme de menthe
4 tablespoons sugar
1/4 cup water


edible silver pearls for decorating the cake


After the two genoise cakes are prepared, cool and wrap them up (they can be made a day or two ahead and stored in the refrigerator or frozen for a month before use).
Heat the creme de menthe, 4 tablespoons of sugar and 1/4 cup water in a pot and bring to a simmer. Allow to cool to room temperature before use.
To prepare the mint creme fraiche filling, beat the creme fraiche with a whisk at high speed till it forms stiff peaks. Add the sugar and the creme de menthe and whisk till combined and fluffy. Cover and refrigerate for at least 30 minutes before use.
To prepare the chocolate creme fraiche filling, beat the creme fraiche with a whisk at high speed till it forms stiff peaks. Beat in the sugar and combine. In the mean time, melt the chocolate with the heavy cream on a simmering water bath and then pour it into the creme fraiche and whisk on high speed till smooth and stiff. Cover and refrigerate for at least 30 minutes before use.
To prepare the buttercream frosting, beat the butter and the sugar till it becomes light and fluffy. This will take about 7-10 minutes at high speed. Add the creme fraiche and creme de menthe and continue beating till completely combined. Cover and refrigerate for at least 30 minutes before use.
Slice each genoise cake through the center to get two separate discs of equal thickness using a serrated knife and a turn table. Place one cake on a foil covered cardboard disc of equal size. Place the cake with the foil covered cardboard disc on top of a sheet of parchment paper on a turn table/cake stand or plate (This will help you to decorate the cake and reduce any clean up). Brush the surface of the cake with the prepared mint syrup, you will use about 2 tablespoons of syrup per cake slice. Then spread the mint creme fraiche filling with an offset spatula. Add the second cake layer on top of the mint creme fraiche and brush about two tablespoons of the mint syrup. Spread 1/2 of the chocolate creme fraiche filling. Similarly, place the third cake layer and brush with the mint syrup and then spread the remaining chocolate creme fraiche filling. Add the final fourth layer of cake on top and brush gently with the mint syrup. Cover the cake with cling film. At this point the cake can be refrigerated for at least 2 hours before coating with the buttercream or kept overnight. Layer the buttercream frosting with an offset spatula by coating the sides gently and slowly. You can wet the spatula by running it under warm tap water to get a smooth finish on the frosting. Allow for about 2cm of buttercream frosting on each side of the cake. Start with the center and then move to the sides. Cool the cake in the refrigerator for another 1 to 2 hours before pour the chocolate glaze. The cake should be cool enough to allow the glaze to drizzle and spread.
To prepare the drizzle, melt the chocolate over a simmering water bath with the whipping cream. When completely melted and combined add the powdered sugar and keep mixing over the water bath. The mixture may form into a small ball. Add half of the hot water to the chocolate and keep mixing till incorporated. Add the rest of the water and creme de menthe and combine till a smooth liquid is obtained. Remove the glaze from the water bath and allow to cool till it is lukewarm (rather does not feel too hot to your skin). Pour the glaze on the top of the cake at the center and then with an offset spatula push the glaze to the ends to allow it to drizzle and drip from the sides. It helps to use a wet offset spatula to move the chocolate glaze. Sprinkle a few of the edible pearls and allow the cake to set in the refrigerator for at least two hours before serving. Remove the sheets of parchment paper from the bottom of the cake before serving.